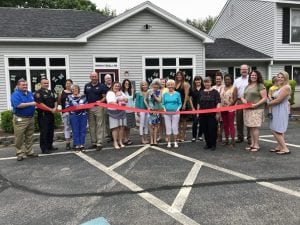 In 1964, Lorraine Rocheleau Gagne realized a dream when she founded the Jack and Jill School in Rochester where she taught Kindergarten for 30 years and then continued as Director of the school for an additional 24 years.  Educating children is her passion….a passion that is also shared by her daughter Deb Cuddahy who has been in the early childhood field for over 35 years.  Deb was in Lorraine's very first Kindergarten class and is so honored and proud to have come full circle and be back in Rochester to carry on the legacy of Jack and Jill School!
Deb has joined an outstanding educational team at Jack and Jill School and as part of the Jack and Jill family she is looking forward to reconnecting and collaborating with community partners to bring a wide variety of enrichment programs to the school.  The entire staff is thrilled to be incorporating intergenerational programming so all of the children can experience the benefits and richness of learning and play that come from bringing children and "Grandfriends" together!
In September, Jack and Jill School will be expanding their school hours to accommodate all families in the community who may need "early bird hours" and "expanded day hours".  They will open at 6:45am and close at 5:30pm offering half day, full day, 5-day, 3-day and 2-day options.  In addition to their Preschool and Pre-Kindergarten programs, they are also offering an "Early Preschool Program" for 2 ½ year olds!
For over 5 decades the professional early childhood educators at Jack and Jill School have been bringing learning to life through a balance of child-directed activities and structured age-appropriate curriculum that nurtures and facilitates growth through each stage of development.  Understanding that each child is unique, they work with the families as reciprocal partners to help each child develop their fullest potential.
Jack and Jill school supports community, family and early education. "Investing in a child's development from the earliest age is the single most important contribution we can make to ensure future success!"